QC Makeup Academy Student Showcase
Bridal Trial
Monica was one of the first brides to book me for her wedding after I completed my Master Makeup Artistry course. Her bridal trial turned out so wellod that her mom and sister decided to get their makeup done for the wedding as well. Monica couldn't express to me enough how much she and her family loved it, and how impressed they were with how well it stayed all day! We are all loving this lip color!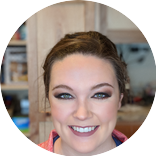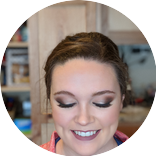 Brittney Sladky
Master Makeup Artistry
---
For many years it has been a dream of mine to play with makeup every day and to make other people feel extra beautiful! When I had my own makeup professionally done for my wedding I couldn't believe the difference it made in my attitude, and in my self-confidence! I hope to make that same difference for you, and to enhance your natural beauty to make you feel Extraordinarily Gorgeous!!!