QC Makeup Academy Student Showcase
Shannon
A dramatic transformation for Shannon, we went OLD school 1920's! One of the most fun makeups I have done in a LONG time! I kept her whole look a secret until she was allowed to look at herself at the end!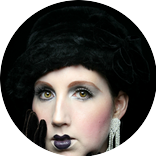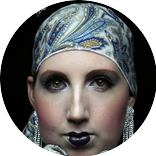 Vanessa Pressacco
Master Makeup Artistry
---
Professional Photographer/Makeup Artist, Founder/CEO at WarBaby Cosmetics!