QC Makeup Academy Student Showcase
Boho Bride Style
My name is Lydsie Bechard. I live in Mauritius and work full time as a Secretary and part time as a Freelance Makeup Artist. I'm also a mother of 3 boys. I love makeup my heart is for MAC and HUDA BEAUTY products. I'm hoping to grow my clientele a bit more the coming year so that one day I can live out my dream of becoming a full time makeup artist. www.lydbeauty.com www.facebook.com/lydbechard/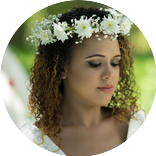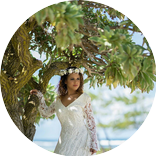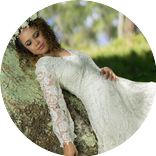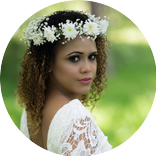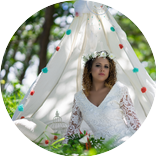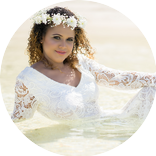 Lydsie Bechard
Portfolio Development Workshop
---
Lyd recently launched her own makeup business called Lyd beauty based in Mauritius. After studying a makeup course in various area of the makeup industry, she went on to pursue her love of makeup as a career. 

Graduated from Colors Makeup School and QC Career School she decided to live her dream in the beauty world!

Bringing a woman's inner glow to the surface is her passion. Making a Woman feel confident and beautiful is her end goal. 

Lyd will enhance your best features your skin, eyes, lips and smile to make you look and feel amazing for any occasion such as makeup for bride, wedding, parties, anniversaries, work events or just a night out with ladies. Or whatever you need a boost in confidence and want to experience something that's completely out of your comfort zone, celebrate who you are with some beautiful photos !