QC Makeup Academy Student Showcase
Indian engagement look
Colorful moments with glamorous look, the moments to remember, the moments to love.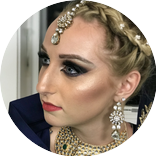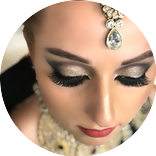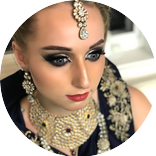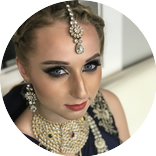 Farjana Rahman
Master Makeup Artistry
---
Hello everyone! I am Farjana, a bubbly, fun loving, and hard working person. I love the concept of beauty, and what it means. It takes a lot of discipline to create something unique and beautiful for each individual, yet I love what I do. I hope to share my work with my clients, and help them achieve the most beautiful version of themselves.