QC Makeup Academy Student Showcase
Bridal Photo Shoot
This was a Bridal shoot that I organised with local collaborators including, Brides of Merivale (for the dresses) Tegan Clark photography for the photos and Samantha Rose for the Flowers. It was a great experience and Thanks to QC, adding to my portfolio of knowledge and skills I applied myself and we made this BEAUTIFUL photoshoot.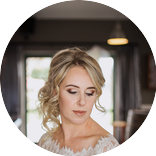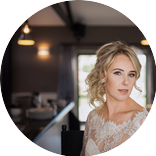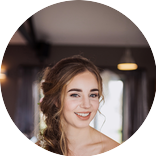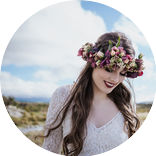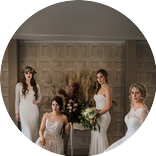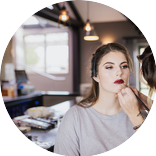 Katie Berry
Master Makeup Artistry
---
About Me
Bringing a woman's inner glow to the surface is a passion of mine. Making a Woman feel confident and beautiful is my end goal at any of my consultations.
Having started my career in Hairdressing, and then working for the world renowned Elizabeth Arden, I decided to go my own way and start my own freelancing business within Makeup and Skin Care. The last 8 years I have been working in HR, However, I have decided to focus on my passion.... that is Makeup.

I originally come from the UK and moved to New Zealand in 2012. I have always had one foot in the corporate world and one foot in the beauty world, often modelling for Fashion week's, skincare ranges, Makeup and more. I am always experimenting with the latest beauty trends and LOVE how much our famous YouTubers have boosted the Makeup industry and it has reignited the passion in so many others.