QC Makeup Academy Student Showcase
Bridesmaid
My model here was a 'bridesmaid' for a photoshoot I did with an amateur photographer a few weeks back.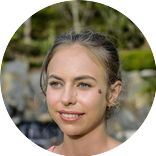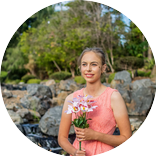 Josephine Crossett
Airbrush Makeup Workshop
---
Hey there, my name is Josey and I'm a fresh, new makeup artist to Bundy! I'm looking for clients to add a flare to - whether it be a flare of au naturel, colour, sexiness or a special something from your imagination! If you can think of it, or even if you need help with a makeup design perfect for you, we can work together to achieve it fabulously. As you can see here, I'm based in Bundaberg, but as I am a mobile artist, I can go to you.