QC Makeup Academy Student Showcase
Music Festival Inspired Look
This look was inspired by the summer and by music festivals and was brought to life in true boho-beauty! I wanted to create an exagerated cat-eye, so I brought the line beyond the natural line of the eye on either side and finished with very dramtatic lashes. We used A LOT of glitter for a fun, care-free look and the evening sun did the rest...!!!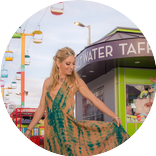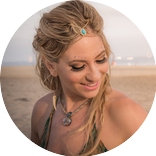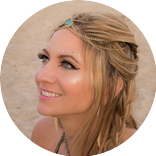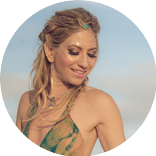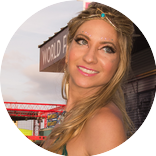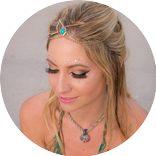 Nadine Owens
Master Makeup Artistry
---
I am a hair & makeup artist, based in Santa Cruz, CA. I specialize in bridal hair & makeup, as well as prom/ formal hair & makeup.